Baby showers are an exciting time for any expecting parent. It is a time to celebrate the upcoming arrival of a new baby with family and friends. The decoration is one of the most pivotal components when it comes to planning a successful baby shower. Decorating for a baby shower can be a fun and creative process, especially when you are doing it at home. In this blog post, we will discuss some of the best baby shower decoration ideas that you can use to make your at-home baby shower a success.
Balloon Decorations
Balloons are an easy and affordable way to add color and excitement to your baby shower decorations. You can use a mix of different colored balloons to create a vibrant and playful atmosphere. Or you can stick to a specific color scheme that matches the baby's gender or nursery theme. For a more creative touch, you can create balloon animals or sculptures using long balloons. Alternatively, you can use letter balloons to spell out the baby's name or a special message for the parents-to-be.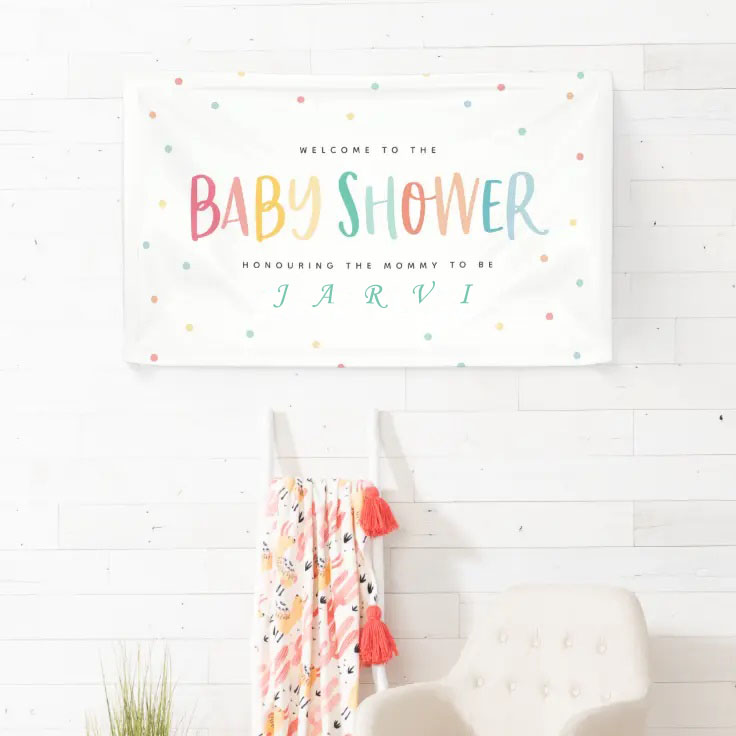 Personalized Banners
Personalized banners are a great way to add a personal touch to your baby shower decorations. You can create a banner using cardstock, string, and letter stickers to spell out the baby's name, birth date, or a special message for the parents-to-be.
You can also make a banner using baby pictures of the parents-to-be or ultrasound photos of the baby. These banners can be hung up above the food table, gift table, or as a backdrop for the photo booth.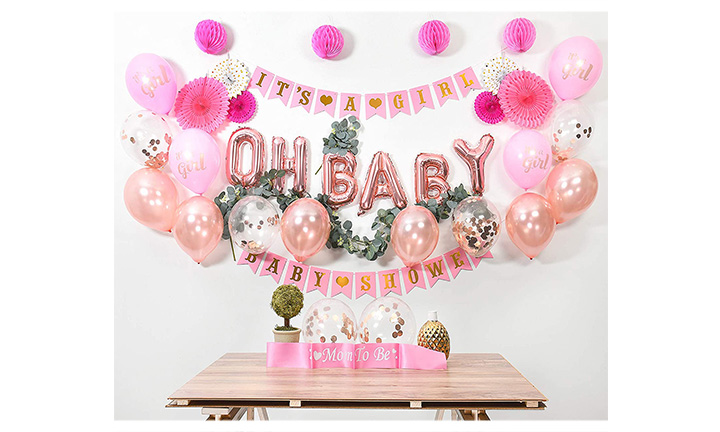 Themed Tableware
Themed tableware is an easy way to tie your baby shower decorations together. You can use plates, cups, and napkins that match the baby's gender or nursery theme, or you can choose a more generic theme such as "It's a Boy!" or "It's a Girl!"
For a more sophisticated look, you can use white or clear tableware and add some baby-themed accents such as gold or silver foil straws, baby bottle-shaped drink stirrers, or napkin rings with miniature baby booties or rattles.
Photo Booth
A photo booth is a fun and interactive way to capture memories from your baby shower. You can create a simple photo booth using a backdrop, props, and a camera. You can make your own props using cardstock, or you can purchase pre-made props from a party supply store.
Some fun props include baby bottles, pacifiers, baby hats, and onesies. You can also create a custom photo booth frame using a large cardboard cutout in the shape of a baby bottle or a stork carrying a baby.
Gender Reveal
If you are having a gender reveal party, there are many fun and creative ways to incorporate the gender into your decorations. You can use pink and blue balloons, streamers, or tablecloths, or create a fun gender reveal cake or piñata.
Conclusion
With above baby shower decoration ideas at home, you can create a warm and welcoming atmosphere for the parents-to-be and your guests. Remember to be creative and have fun with your decorations, and don't forget to take lots of photos to capture the memories of this special occasion.
Planning a baby shower can be stressful, but you can find a solution with Jarvi Décor. We offer a wide range of unique and innovative decorating ideas that can transform any space into a beautiful and inviting oasis. From vintage to modern styles, you can easily browse through our products and select the ones that catch your eye, with the option to filter by color, price, and category. So why wait? Book Jarvi Decoration baby shower decoration to bring your home decor dreams to life!
Shop now https://thejarvi.com/product-category/baby-shower-decoration/